On the 28th January 2020, Friends of The Tenth were given a wonderfully warm welcome by Curator, Jon Baker and his team for the official unveiling of 'The Last Stand of The Tenth' and the presentation of Gerry Dimmock's medals and beret.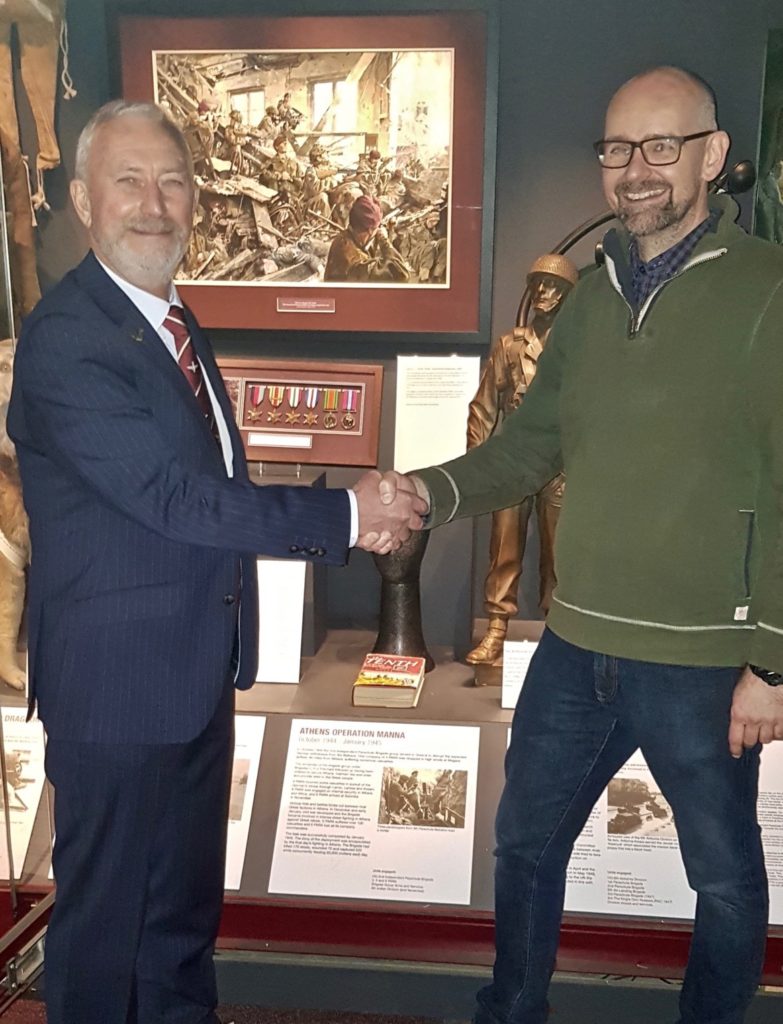 Gerry's daughter, Jackie, presented the medals and beret to Jon Baker. We then decamped to the archive office, where refreshed with tea and coffee, we had the unbelievable honour of a close inspection of Lionel Queripel's medals, including his posthumous Victoria Cross – NOT a replica but the real thing! Especially poignant today when we remembered that Gerry was Lionel's driver in the UK during 1943/44.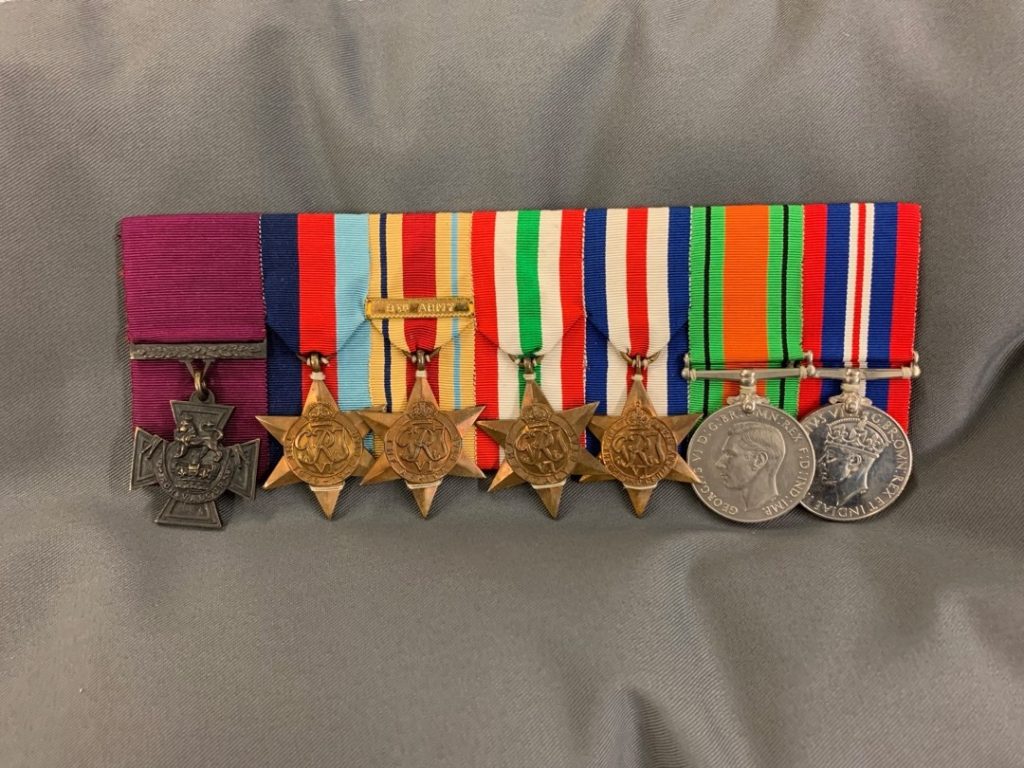 A huge thank you to Jon and the museum for giving us such an honoured and high-profile presence. Even an edition of Brammall's 'The Tenth' lurking at the bottom of the display – our own 'shrine'!
In addition to Jackie and Bob Cooper, we were joined by Gerry's nephew, Simon Dimmock, FOTT trustee and founder member, Jeanie Holland, Paul Allen and Steve Hooper of 10 para and 3 serving lads from Colchester. Unfortunately, Brian Quarendon, who has generously loaned the 'Last Stand' to the museum, was not able to be with us.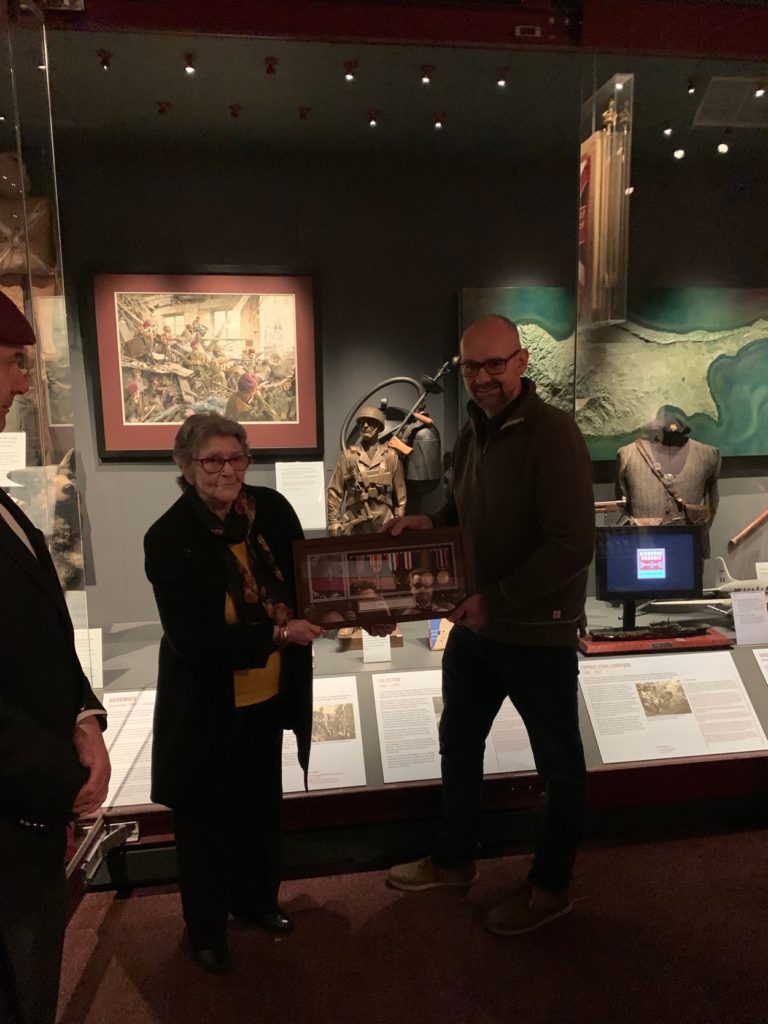 Statement from Airborne Assault's Curator, Jon Baker
THE LAST STAND OF THE TENTH: A remarkable painting depicting the final days of the defence of the Oosterbeek Perimeter by the remnants of The 10th Parachute Battalion in September 1944, was unveiled today (28 Jan) at the Airborne Assault Museum in the Imperial War Museum, Duxford.  
The painting is accompanied in the display by the beret and medals of 10th Parachute Battalion and Arnhem veteran, Pte Gerald Dimmock, kindly donated by his daughter Jackie.
The painting was commissioned for The Friends of the Tenth for fundraising purposes and has subsequently been kindly loaned by Mr Brian Quarendon for display purposes.  
Situated next to a display about the multiple airborne operations in 1944 and adjacent to the existing Arnhem display, the painting and medals form a really eye-catching focal point within the gallery. It is sure to prove a poignant and popular display enjoyed by the museums 150,000 a year visitors.
The Airborne Assault Museum wishes to express its thanks to The Friends of the Tenth, the family of Pte Dimmock – and Jackie in particular – and all those who made this display possible.